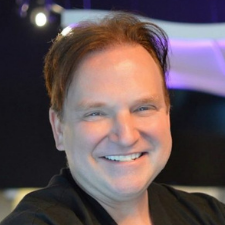 Dr. Richard Ambrozic, MD
Founder and CEO
About
Dr. Richard Ambrozic
Dr. Ambrozic earned his MD from the University of Alberta. He completed a residency in health prevention and family medicine at the University of British Columbia and has completed a fellowship from the University of South Florida. Dr. Ambrozic is a member of the American Association of Stem Cell Physicians, the American College of Sports Medicine, American Academy of Anti-Aging Medicine, American Medical Association, Medical Association of Georgia, and the American Society for Laser Medicine and Surgery. He is a member of the Harvard Medical School Postgraduate Association. He is an expert in Stem Cells, Lasers, and Anti-Aging. 
BACKGROUND AND CURRENT ACTIVITIES
Dr. Ambrozic is the founder of REGENCare, with locations in Buckhead, Atlanta, Valdosta, GA, South Florida, and soon around the world. The mission statement of REGENCare is "Committed to Research and using State of the Art Stem Cell and Regenerative Therapies in an Ethical and Safe Manner." He takes care of many professional athletes, celebrities and patients interested in regenerative medicine and anti-aging medicine. Dr. Ambrozic has traveled the world to bring the latest and best regenerative medicine protocols, technology, and procedures to his clinics.

© 2021 stem cell physicians network. All rights reserved.