Spine Care of San Antonio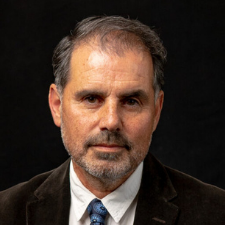 Dr. Michael S. McKee,


Owner
About
Dr. Michael S. McKee
Born in San Miguel de Allende in Guanajuato, Mexico, McKee, whose father is Irish American and mother is Mexican, spent most of his childhood south of the border, but attended MacArthur High School in San Antonio for one year.
After graduating from high school in Mexico in the early '80s, McKee moved back to San Antonio and enrolled at UTSA for a year before deciding to go back to Mexico to attend medical school. During his sixth year of medical school, McKee transferred to Cook County Hospital in Chicago, then went back to Mexico for his final year. McKee found himself back in San Antonio doing research in the surgery department at the University of Texas Health Science Center and waiting to get into a hospital residency.
BACKGROUND AND CURRENT ACTIVITIES
Owner of Spine Care of San Antonio (20079 Stone Oak Parkway, Suite 1245) on the city's north-central side, McKee, an interventional pain medicine specialist, has made it his life's work to manage patient pain and discomfort through a number of conventional and advanced options.

© 2021 stem cell physicians network. All rights reserved.