Heim Regenerative Medicine Center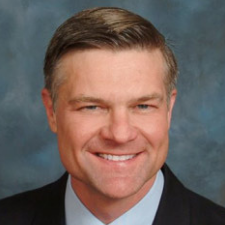 Dr. Michael P. Heim, 


D.O.
About Dr. Michael P. Heim
Tampa Bay's one-stop shop for Anti-Aging and Regenerative Medicine. Providing cutting-edge treatments to optimize your health and well-being. The center is led by Dr. Michael Heim who obtained Board Certification in Family Medicine and Osteopathic Manipulation upon completion of his residency in 2005. Dr. Heim went on to complete board certification in Bariatric medicine, followed by fellowship training in Anti-Aging and Regenerative Medicine. In addition, Dr. Heim has a special interest and training in musculoskeletal injection treatments such as Platelet Rich Plasma, Prolotherapy, and Stem Cell treatment.
BACKGROUND AND CURRENT ACTIVITIES
In the summer of 2010, Dr. Heim entered a fellowship program through the American Academy of Anti-Aging Medicine. This cutting edge training program is changing the way we practice medicine using the best evidence-based treatment programs from around the world.
As a life-long triathlete, Dr. Heim has completed over 70 triathlons over the course of his career. Over the years of training and racing, he has gained extensive experience in sports nutrition and endurance training as well as knowledge in sports injury care and prevention. He has a special interest and training in regenerative injection techniques such as platelet rich plasma and prolotherapy treatments. His life-long passion has always been health and wellness and he can put his experience and knowledge to work in order to help you look and feel your best, inside and out.

© 2021 stem cell physicians network. All rights reserved.