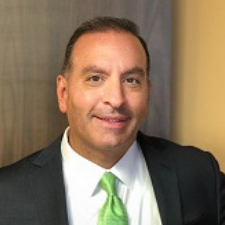 Dr. Mauricio Herrera,
M.D.
 Address
747 Ponce De Leon Blvd, Suite 505
Miami, FL, 33134
 Phone
305-595-1317
About
Dr. Mauricio Herrera
Dr. Mauricio Herrera is an orthopedic surgeon that specializes in Sports Medicine and Arthroscopic Surgery. He aims at getting patients and athletes, young and old, back to their active lifestyles. He specializes in treating all types of shoulder pain, hip and knee pain, as well as elbow and ankle sports-related injuries. He is also an integral part of the Miami Institute for Joint Reconstruction, the largest Orthopaedic Group in Miami-Dade County.
A native of New York City, he completed his orthopedic surgery residency in New York City at Columbia University/Columbia Presbyterian Medical Center, where he was Chief resident. There, his chairman was Dr. Louis Bigliani and chief of Sports Medicine/Shoulder surgery was Dr. William Levine. He obtained his medical degree at the University of California at San Francisco. He graduated from New York University with a BS in Nutrition/Dietetics.
BACKGROUND AND CURRENT ACTIVITIES
Dr. Herrera has published and presented his research at numerous local and national meetings on topics regarding arthroscopic and sports-related injuries. He is a member of the American Academy of Orthopaedic Surgeons, Arthroscopy Association of North America, and the American Orthopaedic Society for Sports Medicine.
He is a Diplomate and is Board Certified by the American Board of Orthopaedic Surgeons. He is also Board Certified in Sports Medicine by the ABOS. Dr. Herrera has privileges at Baptist Hospital, South Miami Hospital, and Kendall Regional Medical Center in Miami, Florida.

© 2021 stem cell physicians network. All rights reserved.