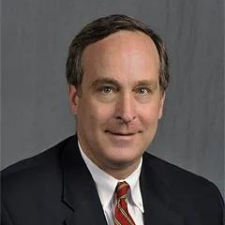 Kent Moore, MD, DDS is an Oral & Maxillofacial Surgeon whose Charlotte, N.C. practice focuses on Maxillofacial treatment of patients with sleep-related upper airway pathology (obstructive sleep apnea), and corrective jaw surgery. Dr. Moore is a Diplomate of the American Board of Oral & Maxillofacial Surgery, the American Board of Dental Sleep Medicine, and the National Dental Board of Anesthesiology.
Dr. Moore earned his bachelor's degree from the University of North Carolina and graduated with honors (Omicron Kappa Upsilon) from the UNC School of Dentistry in 1984. He performed Externships in Oral & Maxillofacial Surgery at Parkland Hospital in Dallas in 1982 and 1983. After a fellowship in Anesthesiology at UNC, his residency was served in the Department of Oral & Maxillofacial Surgery at the University of Washington, Seattle. He served as Senior Resident at the Municipal Hospital of Arnhem (in Arnhem, the Netherlands) in 1989. Dr. Moore obtained his medical degree from the Medical College of Virginia, Richmond in 1993, also graduating with honors (Alpha Omega Alpha).
BACKGROUND AND CURRENT ACTIVITIES
Dr. Moore has lectured nationally on numerous occasions- both publicly and professionally- on Oral and Maxillofacial Treatment of Obstructive Sleep Apnea. Dr. Moore has served as faculty for the American Academy of Sleep Medicines National Board Review Course from 2002- 2005, and has published a classification system for categorization of patterns of tongue-base narrowing in patients with OSA. He is the founder and past Chairman of the American Association of Oral and Maxillofacial Surgeons Clinical Interest Group on Sleep-Related Breathing Disorders and Obstructive Sleep Apnea, Past President of the American Academy of Dental Sleep Medicine, Past President of the American Board of Dental Sleep Medicine; Faculty, 2008 American College of Chest Physicians' SLEEP Board Review course; Faculty, 2009 American Thoracic Society's SLEEP Board Review Course, and founding Vice-President of the International Society of Sleep Surgeons.

© 2021 stem cell physicians network. All rights reserved.