True Wellness Integrated Medicine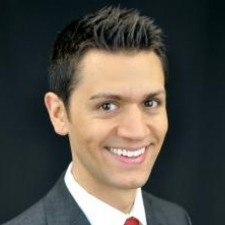 Dr. Jakob Taylor,


Chief Operations Officer
Dr. Taylor was raised west of the Rocky Mountains in Grand Junction, CO. As an exceptional student-athlete he was the recipient of academic and athletic scholarships to attend Adams State College. He was a member of the Cross Country and Track teams at Adams State College during his freshman and sophomore years. It was a nagging running injury that led him to become a chiropractor, and that experience changed his life. In 2005 he packed everything he owned into a Jeep and made the trek to Davenport, Iowa to enter Palmer College of Chiropractic Four years later after thousands of hours of concentrated study, he completed his training and graduated in February of 2009 with a Bachelors of Science and Doctor of Chiropractic degrees.
After graduation from Palmer, Dr. Taylor began his Chiropractic journey with three successful years of clinical practice in Knoxville, TN. He was married on the Isle of Palms in 2011 and along with his beautiful bride, decided to relocate to the Scenic City of Chattanooga.
BACKGROUND AND CURRENT ACTIVITIES
In 2012, Dr. Taylor opened True Wellness Chiropractic to accomplish his desire of providing the most comprehensive and outstanding Chiropractic experience in the Tennessee Valley. That practice has grown rapidly and evolved to become True Wellness Chiropractic in 2014.
Dr. Taylor is very passionate about educating the community about health and wellness. He is a frequent keynote speaker at seminars, churches, businesses, colleges, and community gatherings. In addition to being a part of the fastest-growing practice in the country, Dr. Taylor enjoys running and paddle boarding with his wife Bethany and their sidekick Boston Terrier Bogart.

© 2021 stem cell physicians network. All rights reserved.