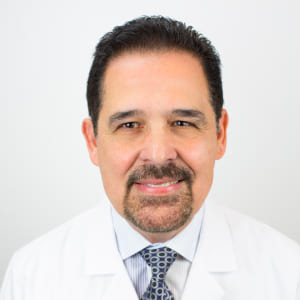 Dr. Humberto Fernandez-Miro
Regenerative Medicine
 Address
475 Biltmore Way Suite #307
Coral Gables, FL, 33134
 Phone
305-598-7777
 Email
info@stemcellmia.com
About DR. HUMBERTO FERNANDEZ-MIRO
Dr. Fernandez-Miro is a board-certified physician that has been an attending medical doctor at the University of Miami Hospital, Coral Gables Hospital, Hialeah Hospital, and Larkin Community Hospital. He strongly focuses on preventive health care and treats patients in a comprehensive manner, focusing not just on the ailment but also on the general well-being of the patient. He believes that two-way communication is the key to good health and he is fully bilingual in English and Spanish, as well as a zealous medical researcher, with several authorial credits in numerous esteemed publications.
BACKGROUND AND CURRENT ACTIVITIES
Fernandez-Miro brings the wealth of his multifaceted talents to the Regenerative Medicine arena, joining the coveted team of multi-specialty physicians at Miami Stem Cell by using the latest in stem cell-driven methodology to improve the overall health and wellbeing of his patients.

© 2021 stem cell physicians network. All rights reserved.