Regenerative Orthopedic Institute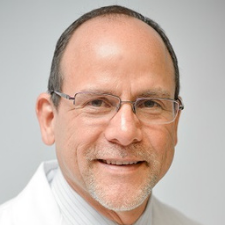 Dr. Grana is a physiatrist and pain management specialist with extensive clinical experience. After earning his Doctor of Medicine degree (M.D.) and completing a residency program in Physical Medicine and Rehabilitation, Dr. Grana completed a fellowship training at the University of Washington. Dr. Grana's background includes academic medicine, as a past assistant professor at Baylor College of Medicine in Houston, Texas. He also has worked as an attending physician at the V.A. Hospital in Houston. He moved to Tampa, Florida 20 years ago and started a successful pain management practice.
BACKGROUND AND CURRENT ACTIVITIES
Dr. Grana has performed more than 10,000 joint and tendon injections, and more than 15,000 spinal procedures. He is also an expert in the use of ultrasound for the diagnosis of musculoskeletal conditions and for the guidance of injections.
Dr. Grana has a special interest in the area of regenerative medicine with more than a decade of experience in prolotherapy, as well as several years of experience with platelet-rich plasma and stem cell therapies. Dr. Grana's extensive experience and unique set of skills set him apart as one of the premier practitioners of regenerative medicine in the country.

© 2021 stem cell physicians network. All rights reserved.