Vibrant Life Health & Wellness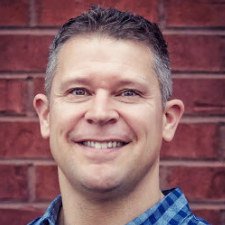  Address
7633 East Brainerd Rd. Suite 101
Chattanooga, TN, 37421
 Phone
423-763-7226
Dr. Doug Stithem was raised in Northeast Kansas and attended the University of Kentucky for his undergraduate degree. While in school, Dr. Stithem participated in just about every sport available, but found his love throwing and catching the ladies in Cheerleading. "Between the excitement of the crowd and the skills and strength needed to compete, cheer was simply an exhilarating experience" Dr. Stithem has stated. He helped lead the Kentucky Wildcats to 3 straight team Div IA national titles and 2 partners titles during his college years in the UK. An avid fitness expert, Dr. Doug can be found having fun stand-up paddle boarding, bike riding, or any other outdoor sport he can convince his wife, family or friends, to join in on. Some may say he is a health guru, loving to learn, teach and practice health-related or sport-related adventures whenever possible.
BACKGROUND AND CURRENT ACTIVITIES
He works to first identify the underlying issues of a patient's symptoms and then on removing the disturbances in the spine and nervous system all while teaching small changes that make big impacts on the life and the health of patients of all ages, from infants to the elderly.
A proud father of two amazing princesses and married to his best friend Lauran, Dr. Doug Stithem is dedicated to helping all individuals and families in the Chattanooga area not only achieve their goals but also achieve the health of their body was designed to and deserves to have.

© 2021 stem cell physicians network. All rights reserved.