Interventional Orthopedics of Atlanta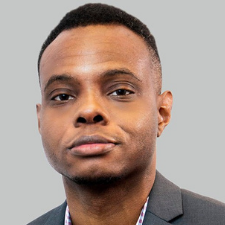 Dr. Christopher J. Williams,
Founder and Medical Director
About
Dr. Christopher J. Williams
Originally from Jacksonville, FL, Dr. Williams enlisted in the United States Air Force after graduating from high school. After serving honorably in the military, he enrolled in college at the University of North Florida where he graduated with the highest honors of summa cum laude. Following his undergraduate career, Dr. Williams spent four years in medical school and an additional four years of residency at Emory University in Atlanta, GA. He completed his residency in physical medicine and rehabilitation, and he was awarded the resident of the year three consecutive years in a row and was voted to serve as the academic chief resident his senior year. After completing his residency, Dr. Williams did a one-year fellowship under the direct mentorship of Dr. Christopher Centeno and Dr. John Schultz, two of the founding pioneers in the field of regenerative orthopedics and orthobiologics.
BACKGROUND AND CURRENT ACTIVITIES
Dr. Christopher J. Williams is the founder and medical director of Interventional Orthopedics of Atlanta, Georgia's primary premier orthopedics practice and the first Regenexx provider in the state of Georgia. When working with patients, he wholeheartedly believes in a holistic approach to medicine and takes pride in building a partnership with each patient so that they can learn the skills to be able to achieve their functional goals in life.

© 2021 stem cell physicians network. All rights reserved.