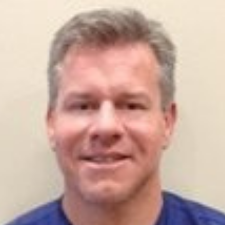 Dr. Chris Centeno, M.D.
Founder
Dr. Chris is a  physician-scientist whose work is in the area of interventional orthopedics-the development of technologies that allow the use of needle-based procedures performed through sophisticated guidance techniques to replace the need for more invasive and traditional orthopedic surgery. He performed the first advanced stem cell procedures in orthopedic patients in the United States in 2005/2006 and has published many of these results.
BACKGROUND AND CURRENT ACTIVITIES
To date, their clinic has treated several thousand orthopedic patients with stem cell-based therapies. He maintains an active medical practice and treats patients from all over the globe and the U.S. who are seeking alternatives to surgery. He is involved in many active research projects in the areas of orthopedic stem cell biology, the development of novel devices, the clinical outcome of biologic therapies, and the methods used to treat spinal injury. His practice features a large, state of the art, clean room, clinical and research lab with several full-time cell biologists on staff, and active lab-based research program with a full-time Ph.D. level research group, a bioengineering department, and a clinical research arm that runs a clinical registry and organizes clinical research. Their research is supported by the generous contributions of a high-net-worth individual.

© 2021 stem cell physicians network. All rights reserved.