Louisville Lifestyle Medicine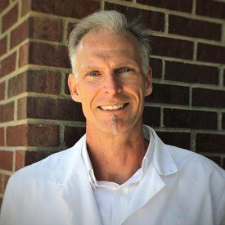 Bob Hobbs,
Nurse Practitioner/Owner
 Address
3012 Eastpoint Parkway,
Louisville, KY, 40223
 Phone
502-365-4545
Bob has lived most of his life in Louisville. He attended Bishop David High School (Holy Cross) in Louisville and then moved south to play college baseball at the University of Louisiana Lafayette, graduating with a Bachelor of Science in Business Administration. After college Bob returned to Louisville. He obtained his BSN from Bellarmine University and went on to receive a Masters Degree in Adult Nurse Practitioner from St. Louis University and also a Masters of Business Administration from the University of Louisville. Bob has also held certification as an American Council on Exercise Certified Personal Trainer. Bob has worked inpatient care for over 22 years, helping thousands of patients in areas that included acute hospital care, emergency room care, and clinical settings. 
BACKGROUND AND CURRENT ACTIVITIES
He has authored a book on fitness and health entitled Resolution Kept. This year he received his diplomat standing with the American Board of Lifestyle Medicine and is a member of the American College of Lifestyle Medicine. He is also a member of Age Management Group and on the Advisory Board of ATA Medical Programs. Bob has competed in 56 triathlons over 35 years including four Ironman distance races and two half Ironman distance races. Bob has run in 23 consecutive Kentucky Derby Minimarathons. In 2016 he qualified with his first try for the triathlon event at Senior Games Nationals in Birmingham Alabama in June 2017 and finished the games with a silver medal. Bob is married to Rio and they have 5 children and 1 grandchild.

© 2021 stem cell physicians network. All rights reserved.