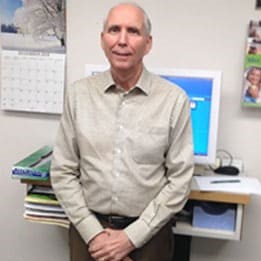  Address
Rindal Clinic
929 E. College Way.
Mount Vernon, WA 98273
 Phone
360-416-6308
Since 1969, when I started chiropractic college, I have been married to a loving and encouraging woman. We have five wonderful grandchildren in addition to our three wonderful and accomplished children and their spouses. I like to travel, be outside, go on road trips, go hiking, go hunting, go fishing, drive cars, and learn new things. I enjoy solving problems the most, and working with patients has been my biggest joy and ongoing satisfaction. I appreciate everyone who has granted me this wonderful opportunity.
Background and Current Activities
Palmer College of Chiropractic in Davenport, Iowa, where he earned his Summa Cum Laude degree in 1972, produced Dr. Steven M. Rindal, DC, who served as class president, president of the student chiropractic society of Iowa, president of the Pi Tau Delta honorary scholastic society, member of the student council, and valedictorian of his graduating class. BS is his degree. the Iowa Basic Science Examination, which was given to candidates for both the medical and osteopathic fields simultaneously, and earned a degree from the University of Iowa. After completing the Iowa State Board Examination, he was also granted a license to practice chiropractic in Iowa. Since 1972, He has a license to practice in Washington.
© 2021 stem cell physicians network. All rights reserved.