Manhattan Integrative Medicine,
David Borenstein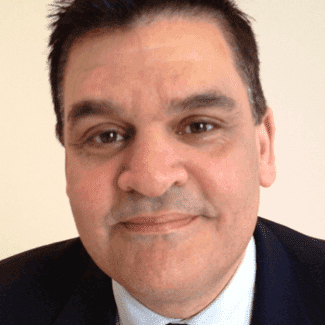  Address
330 W 58th Street, Suite 610
New York, NY 10019
 Phone
212-262-2412
About Dr. David Borenstein
Dr. David Borenstein is New York's leading integrative and functional medicine physician.
Board certified by multiple medical associations, including American College for Advancement in Medicine and American Academy of Anti-Aging Medicine, Dr. David Borenstein combines the best of traditional and holistic medicine.
"I came to Dr Borenstein over a year ago with a torn meniscus injury to my knee. He offered me a free evaluation. A week later he performed a stem cell procedure and after a 10 days I was able to walk up and down the stairs without any pain!! He called me several times after the procedure to see how I was doing."
"I have been pain free for over a year now and I can walk for 1 1/2 miles every day and I have no problem with running on the treadmill. The best thing was that I was able to avoid surgery. I highly recommend Dr Borenstein and his staff at the New York Stem Cell Treatment Center if you contemplating Stem cells for your knees."
Armando D.
"Came to see Dr. Borenstein for stem cell treatment. I was having extreme back pain and could barely function. After the first treatment, I saw marked improvement and could actually get around to doing physical therapy. I continued the treatment and was able to function normally in life and with the combined help of doing physical therapy I am almost back to 100% normal. Would most definitely recommend seeing him for any type of pain you might have."
Randy R.
Background and Current Activities
David Borenstein, MD is the founder of Manhattan Integrative Medicine. He obtained his medical degree from the Technion Faculty of Medicine in Haifa, Israel and completed his internship at Staten Island University Hospital. During the course of his career, he has attended numerous specialized training courses in order to expand the scope of his medical expertise. He is board certified in Physical Medicine and Rehabilitation, certified in Medical Acupuncture, and is a member of numerous professional societies.
Dr. Borenstein has held many prestigious clinical appointments and positions in leading medical facilities. He has been published in the European Journal of Ultrasound and has been the Chief Investigator on a research project on Spinal Cord Injuries.
After his residency, Dr. Borenstein was involved with an integrative medical center and became impressed by the effectiveness of the treatments that were offered there. The experience led him to incorporate integrative approaches into his medical practice. Getting to know his patients, listening to them, and understanding the symptoms are the starting points for his treatment protocols.
Dr. Borenstein's areas of specialization do not exist in isolation "patients are diagnosed and treated in an integrative manner to promote both the overall recovery and continuing good health. In his own words, his greatest feeling of accomplishment comes from helping make real changes in people's lives, especially after they've been through a difficult time."
Dr. Borenstein was featured in October of 2015 in the Huffington Post, talking about hormonal changes in men.
Read Does Stem Cell Therapy Actually Work? published in the Men's Journal and featuring Dr. Borenstein.
© 2021 stem cell physicians network. All rights reserved.