STEM CELL PHYSICIANS NETWORK
Florida Stem Cells & Alpha Probe, LLC,
Helmut Makosch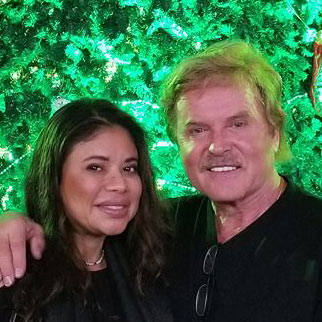 Helmut Makosch,
Stem Cell Scientist
Stem Cell Therapy for Arthritis, Injuries & Joint Pain.
At Florida Stem Cell we specialize in rebuilding joint, back and neck structures using a person's own stem cells. Stem cells are like little workers that can regrow cartilage, ligaments, tendons and even bone. By taking some fat in a simple outpatient procedure, separating out the stem cells and then mixing them with some growth factors (PRP) from a small blood draw we have a powerful tool to rebuild almost any joint in the body.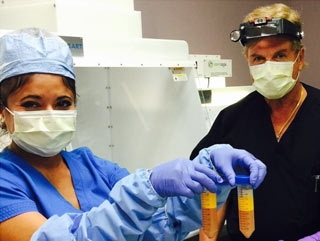 Educational Background
Bachelor of Science in Chemistry, Physics and Mathematics, Institute of Technology Wuppertal
Advanced Organic Chemistry (MSc) at Private Institute Dr. Kurt Herbert's
Worked at Bayer Research Laboratory Wuppertal, Germany
Professional Experience
1998 became member of the American Academy of Anti-Aging Medicine and attended regular lectures in all aspects of medical science
2004 most of my interest focused on the then arising stem cell technologies with adipose derived SC
2010 Worked and certified under Professor Sharma in Mumbai India on advanced stem cell culturing and isolation techniques
2011 Started Alpha Probe, our own Stem Cell clinic with Dr. Roy Hinman in St. Augustine Florida, treating over 1000 patients in just 5 years
2012 Started stem cell clinic Partnered with Dr. Roy Hinman and Professor Sharma under US specifications in Tegucigalpa Honduras in a modern high-rise facility, where we treated difficult cases not allowed in the US.
2014 Instrumental in the First case in the world, rebuilding a heart on a patient with congestive heart failure, given three weeks to live, utilizing his own cultured muscle cells combined with his stem cells directly injected into his heart. This patient extended his life for over five years.
2015 Startup of Jacksonville Beach stem cell clinic partnered with Dr. Linda Quinn in a medical park on Jacksonville Drive
Professional Organizations
Florida Stem Cell Board of Doctors & Scientists
QM Stem Cell Owner/Chairman of Science
Alpha Probe Stem Cell Board of Owners
American Academy of Anti-Aging Medicine (A4M)
Academy of Regenerative Practices (ARP)
World Stem Cell Summit
Revolution Against Aging and Death (RAAD)
Current Activities
Maintaining continued education in medical science and advanced endocrinology under various lecturers and stem cells.
Hold Seminars for community knowledge in stem cells & their potential for healing.
Working on advanced Stem Cell technologies for anti-aging and challenging diseases.
Subscribe to stay current on adult stem cell medical breakthroughs.

© 2019 stem cell physicians network. All rights reserved.